Preston on Stour Broadband Group
Friday 1st February 2019
The Preston Broadband Group would like to express its gratitude to all those Prestonian's who turned out in great force on a cold night just before Christmas, to attend the Openreach meeting regarding improving our very poor broadband service.
Those attending the meeting heard that as manup for the Gigabit Voucher Scheme, each residence that agrees to sign up for a 100mbps supply (for one year only), will qualify for a voucher of £500 towards the cost of supplying high speed broadband to the village. Each business that signs up will qualify for £2500. Individuals will not receive these amounts, as they will be paid directly into the project.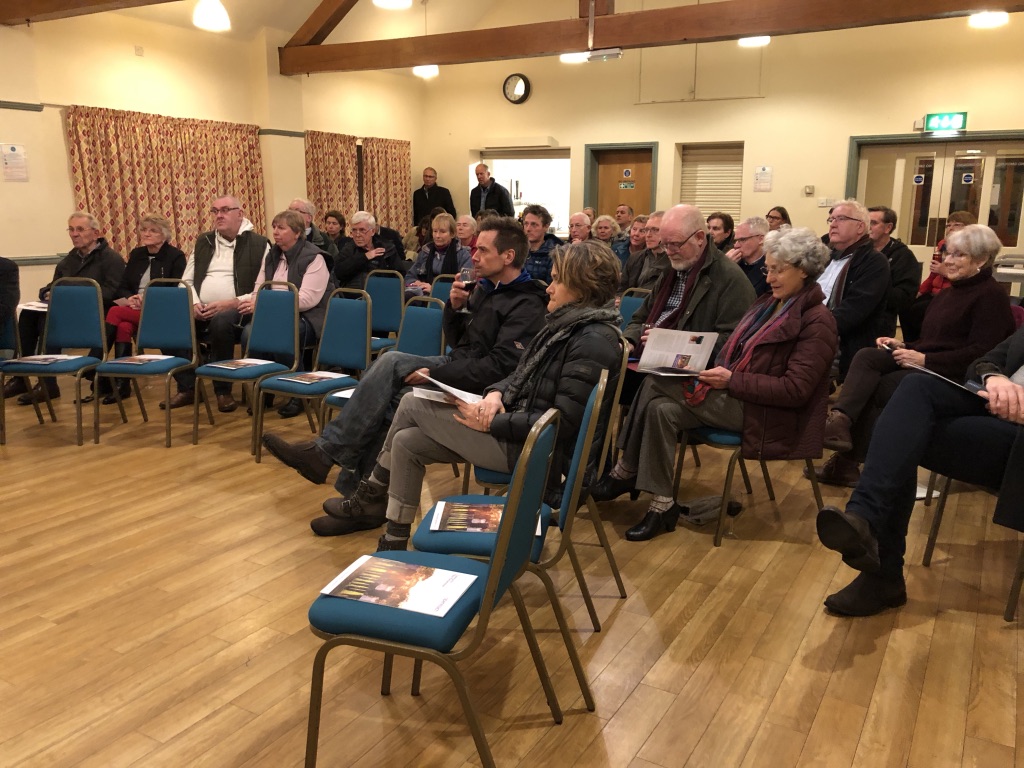 THE STORY SO FAR.
Our research has confirmed that fibre-based broadband is the best solution for Preston.
We believe Openreach is the best organisation to install the infrastructure.
They have quoted £33,212 to do this work.
WHAT NEEDS TO HAPPEN NEXT.
We need to establish a fund to cover this cost using the Gigabit Voucher Scheme and any other personal donations we may receive.
The Preston Broadband Group will arrange for a legal entity to be set up to act as guarantor for any financial shortfall. Please contact us if you can help with this in any way, or are willing to get involved with this aspect
WHAT YOU NEED TO DO NEXT.
Give us permission to ask Openreach to apply for the vouchers you are entitled to. Many already have. THIS IS SO IMPORTANT AS WITHOUT YOUR SUPPORT THE FUNDING GAP MAY BE TOO LARGE. This will not involve you in any commitment at this point, and you will be able to drop out at any stage before the system goes live.
Having given us permission you will be contacted by the Government's Department of Digital, Culture, Media and Sport (DCMS) in order to confirm your contact details and interest in taking up a fibre-based broadband service. It is really important that you watch for this e-mail and respond to it positively.
PLEASE NOTE
If you decide not to apply for the gigabit voucher you need to know that it is likely you will not be connected to the high speed fibreand will have to rely on the increasingly outdated copper wire.
Preston Broadband Group
Roger Reed (450 202) Phillip Grellier (450 644) Ron Hoe (450 214)
Will Spencer - Chair of the Parish Council (450 204) Emma Holman-West (450 451)
LATEST NEWS
Friday 1st February 2019
Latest developments on getting super-fast Broadband in Preston.
Wednesday 9th March 2016
If you want to keep an eye on the water levels on the Stour, you can!