Church of St Mary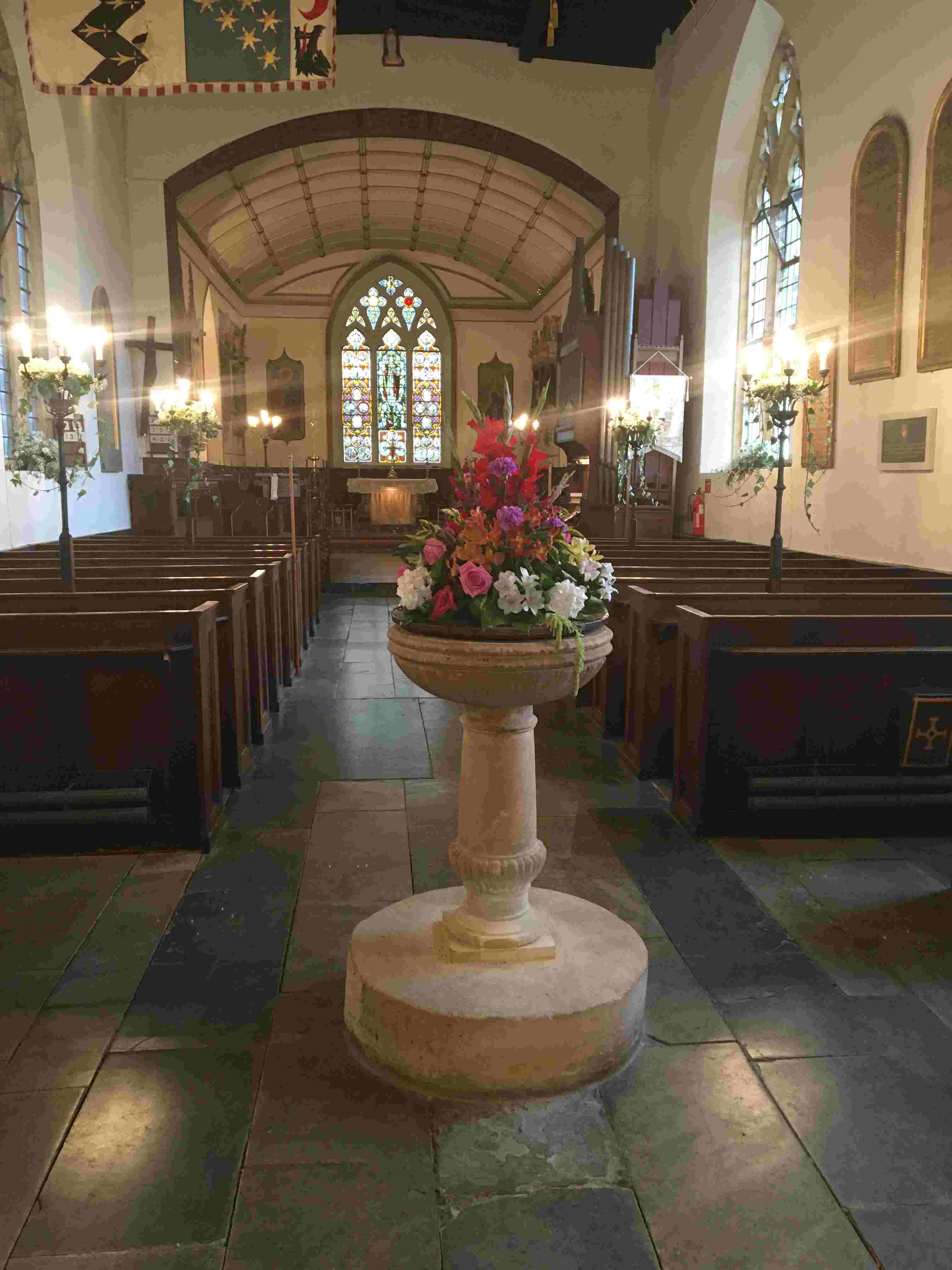 The church of ST. MARY THE VIRGIN, anciently of St. Peter the apostle, comprises chancel, nave, and tower. The church is of ashlar, except for the south wall of the nave; that wall is medieval in origin, containing masonry of several different builds, but there are no identifiable medieval features in it. Below one of the windows are signs of a former south doorway. There was also a north doorway with a porch, demolished in 1757. The tower was built in the late 15th century; it has a high plinth and three stages above, separated by moulded string-courses. The belfry stage is lit by pairs of cinquefoil pointed lights in two-centred heads; the roof has battlements and angle pinnacles; and the buttresses, straight on the east, diagonal on the west, rise to the level of the belfry floor. In 1753 James West began the rebuilding of the church. The work was done by Edward Woodward of Chipping Campden, and the result is 'remarkable as one of the earliest churches of the Gothic revival.' The chancel was rebuilt in 1753–4. It was given a roof of three small gabled bays, tiled and surrounded by a parapet broken on each side by a pinnacle. The segmental vaulted ceiling is plastered and divided into ribbed and painted panels, and has an enriched frieze and cornice. The east window, in the style of the early 14th century, and the north and south windows, in the style of the 15th, have on the inside enriched plaster architraves. The chancel is hardly narrower than the nave, and the chancel arch is almost the full width of the chancel. The interior of the chancel was said, in 1868, to indicate 'the careful munificence of a wealthy resident family at an earlier period than the ecclesiastical movement'. In 1756 the main doorway into the church was made through the west face of the tower, with a window like the side windows of the chancel above it. In 1757 the north wall of the nave was rebuilt, with two windows similar to the east window of the chancel. The late 15th-century roof of panelled timber with carved bosses was restored. Two windows were inserted in the south wall, to match those in the north. A gallery was built at the west end of the nave in front of the tower arch; on its front was placed the royal arms, carved and painted, of the period 1603–88. The chancel was restored in 1904, when a small north door was added below the window.
LATEST NEWS
Friday 31st January 2020
The Village Shop & Cafe is Open - Come in and see us! 01789 450180
Wednesday 9th March 2016
If you want to keep an eye on the water levels on the Stour, you can!